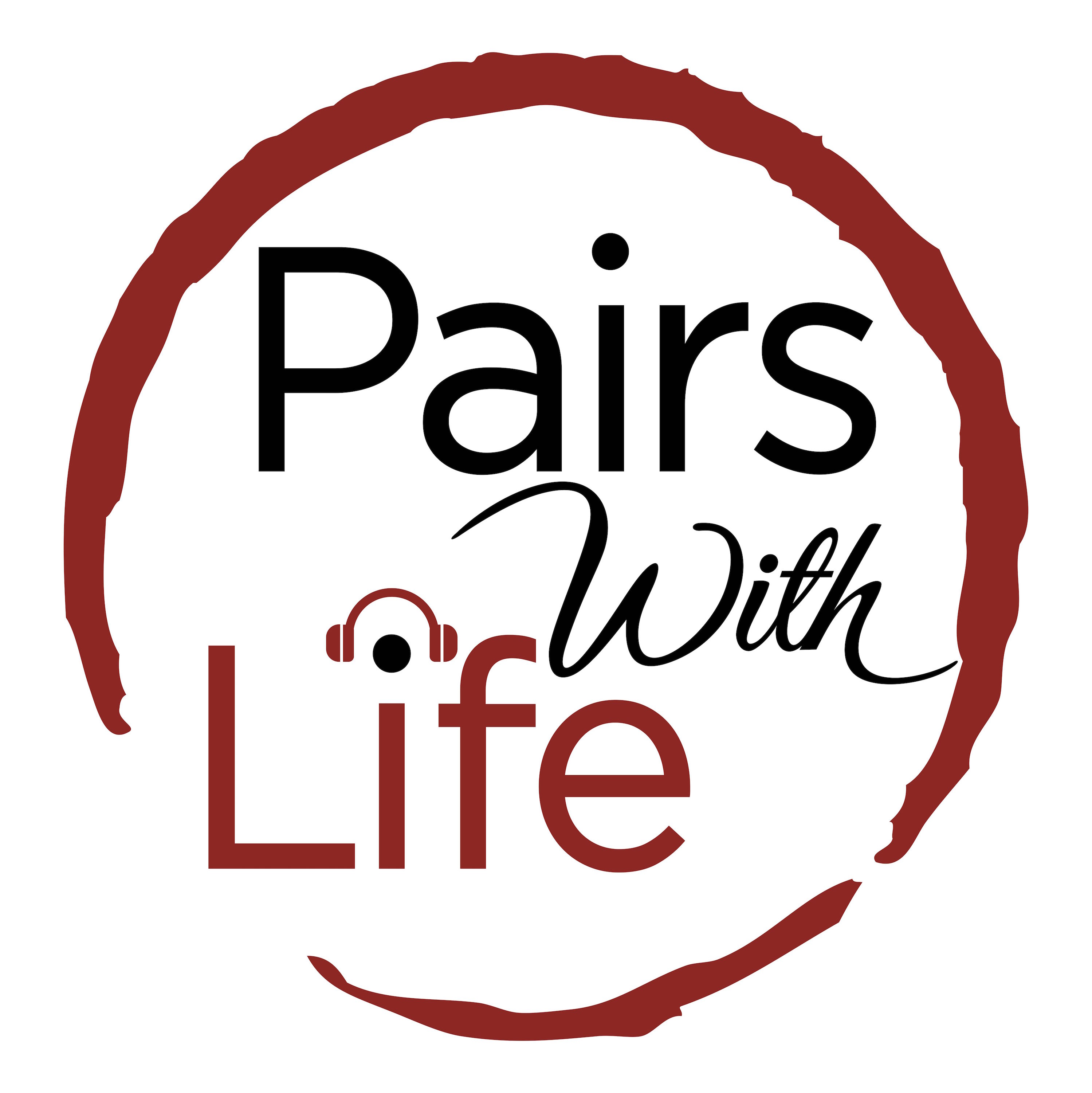 We all have passions...or do we? Is it better to live a safe and comfortable life or to find the spark that sets you on fire? But not, like, the literal fire that burns the flesh off your skin in excruciating horror. That choice would be kinda obvious, and then we wouldn't have a podcast.
We are joined on the podcast - like it or not - by Jazzy, JT's cat, whose single-minded determination to knock over microphones and rip apart Christine's cashmere sweater is evident in all the background noise (and swearing from the hosts). 
Pairing with fuel for the soul this week is the 2017 Joel Gott California Sauvignon Blanc. The price is righteous, and the consistency of quality is worth talking about. So...we talk about it. 
And hey! We're kicking off our first live event!
It's The Pairs With Life Podcast LIVE Confession Session Launch Party!
Friday, May 17th at JaM Cellars in Napa, 7:00pm to 10:00pm
For our debut live event, we present The Confession Session: an opportunity for the audience to anonymously confess their own honest stories...with a little help from the hosts, and of course, wine.
Members of the audience can submit their anonymous confessions & stories and drop them in the hat (or use our anonymous online form available when you purchase your tickets). Christine and John will take turns drawing from the hat and read them aloud to the audience, all the while sharing their infinite wisdom. Own it if you want...or keep your dark secret a secret. This is your night!
Confessions, true stories, embarrassing questions...all are welcome! It's an evening of real conversation, laughs, hugs and wine! Did we mention wine? The tasting room will be open exclusively for our guests. There are only 50 tickets available for this intimate event and we expect tickets to sell out quickly!
 Live music performance by singer/songwriter Zak Fennie!
Photo booth experience provided by Party Pixel Booths!
 All general ticket sales include a sparkling wine toast. Reserved VIP Booth includes a bottle of JaM Cellars Sparkling Wine.
Click HERE to learn more and purchase your tickets!